Marcel den Hartog, Senior Director Area Field Marketing CA Technologies EMEA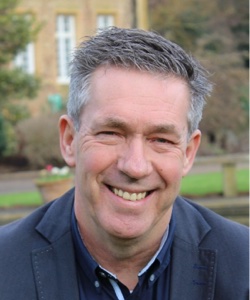 Marcel den Hartog is a frequent speaker on both internal (customer) and external Industry events where he talks about CA's strategy, vision and IT trends.
Marcel is a member of CA Council of Technical Excellence, a group of technical leaders throughout the company.
In his current role, he is responsible for CA Technologies EMEA Mainframe Marketing, blogging and the development of campaigns.
He also works with customers to make sure we support their (future) needs with new products and or product enhancements.
Marcel joined CA in 1986 as a pre-sales consultant for both mainframe and distributed products.
Before this, he worked as a programmer/systems analyst on mainframe systems.
He never lost touch with the technical aspects of IT and still has hands-on experience with many CA products.
He was responsible for managing CA's pre-sales teams in The Netherlands, Belgium and South Africa for a number of years where he worked on IT projects with some of the largest companies in the Benelux, Europe and Africa.